Wisdom Power China 2019 Intersolar Exhibition Is A Complete Success
Fron Battery Technology to Energy storage: EES EUROPE - EUROPE'S Largest and most international exhibition for batteries and energy storage systems (Intersolar 2019) lasted for 2 days (May 15th - 17th) at MUNICH on May 17th. As the world's leading green energy leader in the global telecommunications, power utilities, UPS and renewable energy industries providing energy storage solutions - China Wisdom Power exhibition trip also came to a successful conclusion.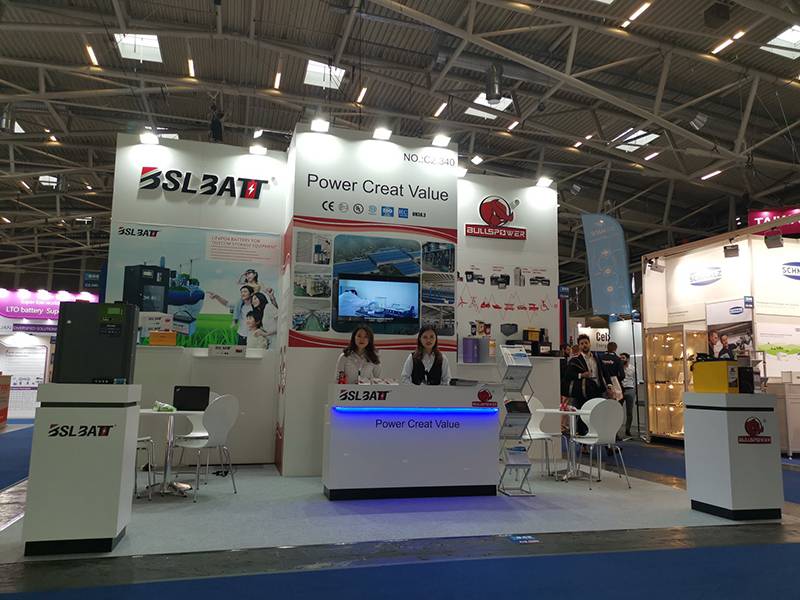 Wisdom Power at the Intersolar show on the spot New product Start-Stop Battery, with AGM technology, suitable for Automotive, Heavy Commercial, Powersports and Leisure. In addition to these, Wisdom Power develop and produce advanced series "BSLBATT" (Best Lithium Battery offers state of the art technology Lithium Iron Phosphate-the safest and most robust lithium chemistry, designed for different uses, from utilities to oil & gas, from UPS to telecommunications, as well as for railway support or involved In the industrial sector.
While reaching a cooperation agreement or intention with many customers, we also had friendly exchanges with our peers through this exhibition, and made many new friends, found the advantages and disadvantages of our products, learned the latest market conditions, and opened up our horizons. This will also bring new opportunities for future development.
We thank all exhibitors, visitors, speakers, partners and sponsors for their participation in Intersolar Europe as part of The smarter E Europe in its second year. It has been three wonderful days that have far exceeded our and hopefully your expectations. See you at Intersolar Europe 2020.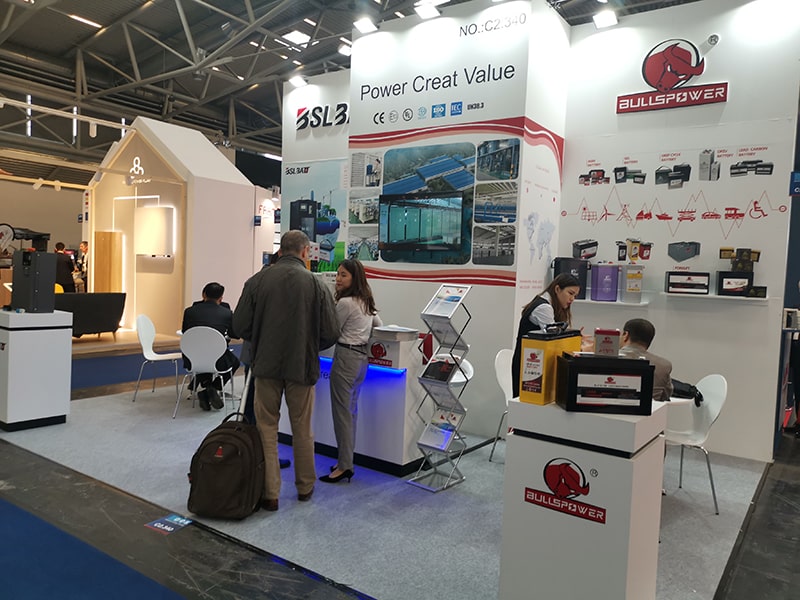 About Us Wisdom Power
Wisdom Power® is a manufacturing and trading combo, specialized in sealed lead acid batteries for over 36 years. Products include Deep Cycle Battery GEL, EV Battery, Traction Battery, LiFePo4 battery, Telecom Battery, UPS Battery, Start Stop Battery, Lead Carbon Battery , Car Battery, Golf Cart Batteries, Solar Battery, Marine Battery, OPZV, OPZS, energy storage system solutions. Owns three production bases in Hubei, Jiangxi and Guangdong Province with the global headquarter in Huizhou, China. Total production site is over 480,000 square meters and owns more than 23 production lines with annual output over 19 millions kilo watt power.Our products are favored and Recognized by leading global enterprises. With superior quality and reliability, Wisdom Power is the trusted choice for energy storage, power and telecommunications market leaders, providing environmentally friendly energy to humans. Wisdom Power has attained international certifications of ISO9001, ISO14001 and the product passed CE, UL, UN38.3 approvals. For more information, please visit https://www.bullsbattery.com/.