Lead carbon and lithium batteries for the cleaning market
Today''s cleaning and maintenance professionals face a variety of challenges to getting their jobs done, ranging from limited staff to shrinking budgets.
As a building services manager or a contractor of cleaning equipment, these issues can cost both time and money when it comes to successfully completing floor cleaning or maintenance tasks.
But, choosing the right battery for your floor scrubber, knowing proper battery maintenance and educating your staff are a few important ways to ensure the safe, uninterrupted operation of your floor machines and are the keys to getting the biggest return on your battery investment.
The demanding use inherent in floor machine applications has created a need for more powerful batteries that provide maximum runtime and less downtime for maintenance.
Technological advances are constantly incorporated into battery designs to make floor machine ownership and operation more productive and cost effective.
Enhancements in lead carbon battery and lithium-ion battery technologies ensure maximum productivity and worry-free operation of equipment.
Choosing The Right Battery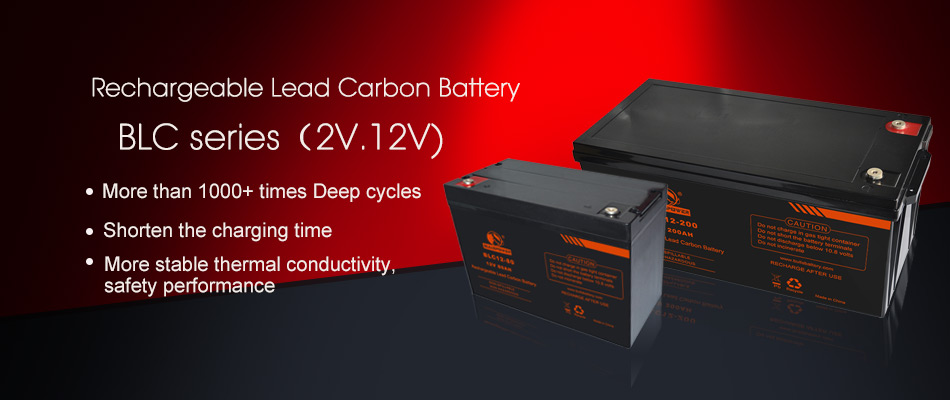 Rechargeable lead carbon battery
A perfect alternative for GEL and AGM batteries, Battery Supplies' states that its lead carbon range offers a battery lifetime that will almost double that of a GEL battery and more than triple that of an AGM battery.
The negative plates of these batteries are made from lead and carbon and thus combine the advantages of ordinary lead-acid batteries with those of a super-capacitor. The addition of carbon ensures that these batteries have a higher charge acceptance and therefore have to be charged less frequently than regular lead-acid batteries. In addition, they supply more power, are more resistant to (extremely) low temperatures and guarantee a longer life. On top of that, this latest technology suppresses sulfation better than any other technology.
Maintenance free alternative for AGM and Gel.

Better cycle life: > 1300 cycles (70% DoD) and up to 1000 cycles with 80% DoD.

Excellent performance in (extreme) low temperatures.

Price-friendly.

Charging time: Charging time is shorter than normal AGM.

Lead carbon batteries can be used effectively without being charged 100%.

Another option available is lithium-based batteries.


Wisdom Power Lithium battery factory also has a renewed range of lithium batteries, starting with its lithium cells and packs:
Li-NMC-O2 or LiFePO4.

Cylindrical or pouch cells.

Voltage <72V.

Different C-rates.

Built-in protective PCB, cell balancing.

Custom dimension.

Soft PVC or aluminum housing.

Capacity up to 40Ah.
Drop-in replacement
The company's lithium ion drop-in replacement batteries can directly replace current SLA batteries in many applications. They have an excellent lifespan of up to 2000 cycles. These maintenance-free batteries have the same dimensions as SLA batteries but are much lighter (up to 70% lighter) and have, according to Battery Supplies, much better performance and economic life. The drop-in replacement batteries are extremely safe: they can charge quickly without overheating and gasification, they are also protected against overload and full dis¬charge thanks to the built-in BMS.
Also from an ecological point of view, there are only advantages: these batteries contain no acid, no lead and no other toxic substances.
Lithium technology provides significantly longer runtimes, allowing cleaning professionals more hours on the job.
Lithium-based battery solutions also come in a variety of shapes and sizes enabling them to be designed to fit a variety of floor cleaning equipment.
Lithium batteries also are maintenance-free and can operate in a wide range of temperature conditions, permitting operators to continue their day-to-day duties without worrying about the upkeep of the battery.
Like AGM and gel technologies, lithium batteries carry a larger price tag, but offer operator convenience of no maintenance and long battery life.
Traction and custom made batteries
If the standard batteries don't fit for your application, then the company can as¬semble a custom made DYNO Europe lithium battery, based on your specifications, with an innovative BMS.
Quick and opportunity charging.

Maintenance free.

Cost-effectiveness.

Zero emission.

Long cycle life: 4000 cycles @ 80 %DOD.

Innovative BMS with the unique and patented dynamic balancing system
Find out more information here https://www.bullsbattery.com/