How COVID-19 is Threatening the Industrial Battery Market?
The pandemic has created several hurdles for lithium-ion batteries. Countries that are major producers of raw materials that are required for battery production have been subject to stringent restrictions to control the spread of the virus.
Globally, the lithium-ion battery market was valued $36.7 billion in 2019, and is projected to hit $129.3 billion by 2027, according to Allied Market Research. But the coronavirus pandemic will affect that forecast with major disruptions to sales as well as the supply chain. China figures predominantly in the lithium battery supply chain.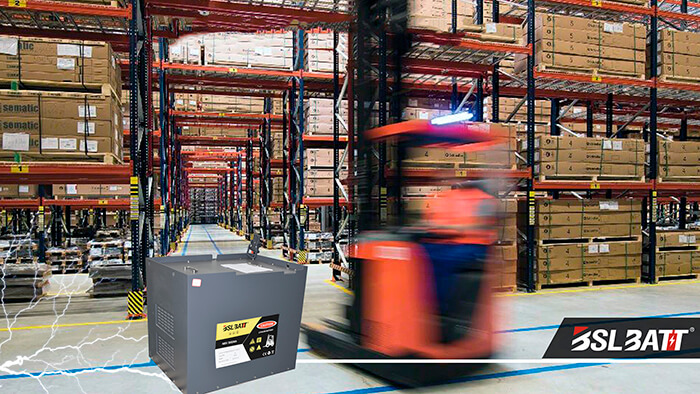 The coronavirus outbreak has resulted in a substantial slowdown in terms of global economic growth. The pandemic has been particularly hard on China, owing to its place as a major global manufacturing center. A large number of production facilities have either been shut down or are not operating at full capacity owing to major disruptions in raw material supply chains. These trends have also impacted stock prices in the industrial battery market.
Lithium-Ion Batteries Show High Susceptibility
The pandemic has created several hurdles for lithium-ion batteries. Countries that are major producers of raw materials that are required for battery production have been subject to stringent restrictions to control the spread of the virus. For instance, Australian lithium production companies have set up strict guidelines for businesses in the industry in terms of long-distance travel restrictions.
Other major producer countries in Africa and Latin America have announced nationwide curfews and quarantines in addition to trade and travel closures. These trends are anticipated to restrict the production and adoption of industrial batteries.
On the other hand, 2019 witnessed an oversupply of raw materials, which has mitigated losses from potential raw material supply shortages. However, continued delays and restrictions on transport are a matter of concern in the short term. While production continues apace, problems with shipping, transport routes, and container equipment are critical threats to normal operations.
Logistics Remains a Major Challenge
Companies are feeling pressure in terms of supply chain disruptions. While some countries have designated select industries in the industrial battery supply chain as essential, travel restrictions imposed on workers has made day-to-day functions complex, as remote production activities have not made major inroads into the industry.
Across the world, logistics for raw materials and component supplies are expected to slow down. Consequently, industrial battery manufacturers are expected to invest in bringing supply chains for components geographically closer together. The global pandemic is expected to bring about permanent changes in business approaches associated with international supply chains, which can result in growing localization of industries battery production.
Reduced Operations in End-Use Industries to Remain a Key Obstacle
The rapid spread of the coronavirus outbreak has generated an unprecedented crisis for the global economy, with most businesses being adversely impacted by lockdown measures imposed by numerous countries. The industrial battery chargers market has been witnessing a steady fall in global demand, owing to reduced operations in end-user industries.
Of the various applications of industrial batteries, those in the power and energy sector have been affected the most. Utility companies have started to make substantial reductions in monetary investments, as governments are spending lesser, to handle the myriad disruptions in supply chains, and other problems arising from the coronavirus pandemic.
Industrial batteries are used extensively in industries such as oil & gas, manufacturing, and power generation, all of which have been adversely impacted. The oil & gas sector has been one of the hardest-hit end-use industries with massive slumps in oil prices.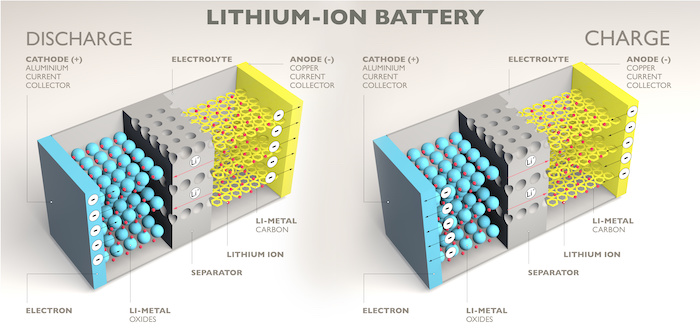 Manufacturers Take Up Protective Measures
Some of the key global players in the industrial battery market include BSLBATT Lithium., Wisdom Power, and Exide Technologies, among others. To keep disruptions to a minimum, market players have set up strict operational guidelines such as stopping non-urgent visitor visits to their premises, discouraging non-essential travel for personnel, increased cleaning and disinfection operations, and encouraging work from home operations. Manufacturers are also investing in infrastructure to maintain business continuity with clients through virtual support centers to keep communications with customers open during the crisis.
If you have a statement about COVID-19 to share or a story about how the pandemic does affect your industrial batteries business or how you manage that, let us know.